"A psalm consoles the sad, restrains the joyful, tempers the angry, refreshes the poor and chides the rich man to know himself. To absolutely all who take it, the psalm offers an appropriate medicine; nor does it despise the sinner, but presses upon him the wholesome remedy of penitential tears."
~St. Niceta of Remesiana
Trisagion School of Byzantine Music is an online Byzantine Chant training program that was founded in 2020 by Samuel Herron, Amy Hogg, and Gabriel Cremeens. Its mission is to offer Byzantine Chant instruction in English with a focus on the ever-growing English-language repertoire available in Byzantine notation. 
Trisagion School offers flipped-classroom online courses to train students in all the necessary skills to become a competent chanter. The comprehensive curriculum teaches vocal performance, Byzantine notation, the hymns of the Resurrectional Octoëchos, model melodies, the hymns of the Great Feasts, the use and application of the Typikon, and advanced papadic repertoire. 
In addition to online group courses, the instructors also offer private lessons in their various areas of expertise, including Byzantine chant composition and repertoire in Greek and Spanish. Instruction is offered in various languages; see our Private Lessons page for more details.
Read more about the "why" of Trisagion School here: The Trisagion School Story.
Gabriel Cremeens
Co-Founder and Instructor
Gabriel Cremeens works as the full-time Music Director at St. George Greek Orthodox Church in Albuquerque, New Mexico. He received his Certificate in Byzantine Music from Holy Cross Greek Orthodox School of Theology in Boston in 2014 and subsequently lived in Athens, Greece, where he pursued private studies in Byzantine chant performance and composition. He has been contracted to compose scores, teach classes, and prepare musical publications for Holy Cross Greek Orthodox School of Theology, AGES Initiatives, the Greek Orthodox Archdiocese of America, the Saint Raphael School, and the Liturgical Arts Academy. His compositions can be found on his website, www.englishmenaion.com.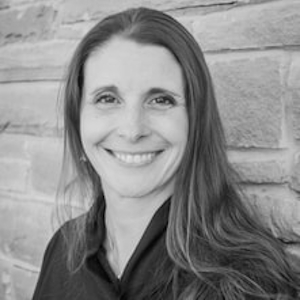 Amy Hogg
Co-Founder and Instructor
Amy Hogg serves as the Protopsaltria at St. Nicholas Greek Orthodox Cathedral in Pittsburgh after chanting in the Antiochian archdiocese for over a decade.  She is the co-host of the Byzantine Chant podcast, A Sacrifice of Praise, and serves on the board of the St. John of Damascus Society. She received her Byzantine chant certificate from Holy Cross Hellenic College in 2017 and the Figure Proficiency certification from Estill Voice International in 2021. She is the developer of the multi-modal Byzantine Beginnings materials and games.  Amy teaches Voice Lab 100 and ByzB 100 classes at Trisagion School.  
Samuel Herron
Co-Founder and Instructor
Samuel Herron began studying Byzantine Music under Leonidas Kotsiris in 2002. In 2006, he spent three months studying under Lycourgos Angelopoulos, Archon Protopsaltis of the Archdiocese of Constantinople, Protopsaltis of Hagia Eirini in Athens, and director of the Greek Byzantine Choir, which Samuel performed with as an isokrates while living in Athens. From 2015-2017, he studied under Fr. Romanos Karanos while attending Hellenic College. He currently serves as Protopsaltis of Assumption Greek Orthodox Church in Scottsdale, AZ and is director of the Dynamis Byzantine Ensemble.
Peter George
Instructor
Peter George has served as lampadarios (leader of the left choir) of St. Mark's Cathedral in Westwood, MA since 2009. In 2014, he earned his certificate in Byzantine Chant from Holy Cross Seminary as part of the program's first graduating class under Fr. Dr. Romanos Karanos. In addition to his chanting responsibilities at the Cathedral, Peter chants with the medieval Byzantine chant group Psaltikon, under the leadership of Protopsaltis and Musicologist Dr. Spyridon Antonopoulos, and the English-language Dynamis Ensemble, under the leadership of Protopsaltis Samuel Herron. As a Latin teacher in public schools since 2008, Peter is very excited to put his educational experience into teaching chant students at Trisagion School.
Follow us on Facebook for regular updates and subscribe to our YouTube channel for more content!
Subscribe to Our Newsletter
Stay up to date with Trisagion School developments such as new class offerings through our Email Newsletter